Lucky Kids Dental hope that doctors and employees continue to give back to nonprofits to better our local communities and help those in need. Lucky Kids Dental dedicated to helping kids achieve their maximum potential through dental care, dental education, and love.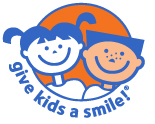 LKD donated dental cares to 'Give Kids A Smile' in 2016.
Learn more about 'Give Kids A Smile' at www.givekidsasmile.org/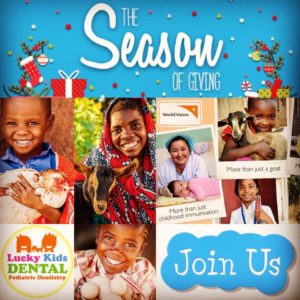 LKD donated 10 goats and 20 chickens to a families in need in 2017. These animals will provide hungry families with nourishment.
Learn more about 'World Vision' at www.worldvision.org
Go To 'OUR DOCTORS' or 'OFFICE TOUR' or 'OUR STAFF' or 'EMERGENCY' or 'CONTACT'